Healthy Winter Recipes
Vegan Stuffed Acorn Squash
This rich combination of classic fall and winter flavors offers a tasty and healthy way to enjoy the season.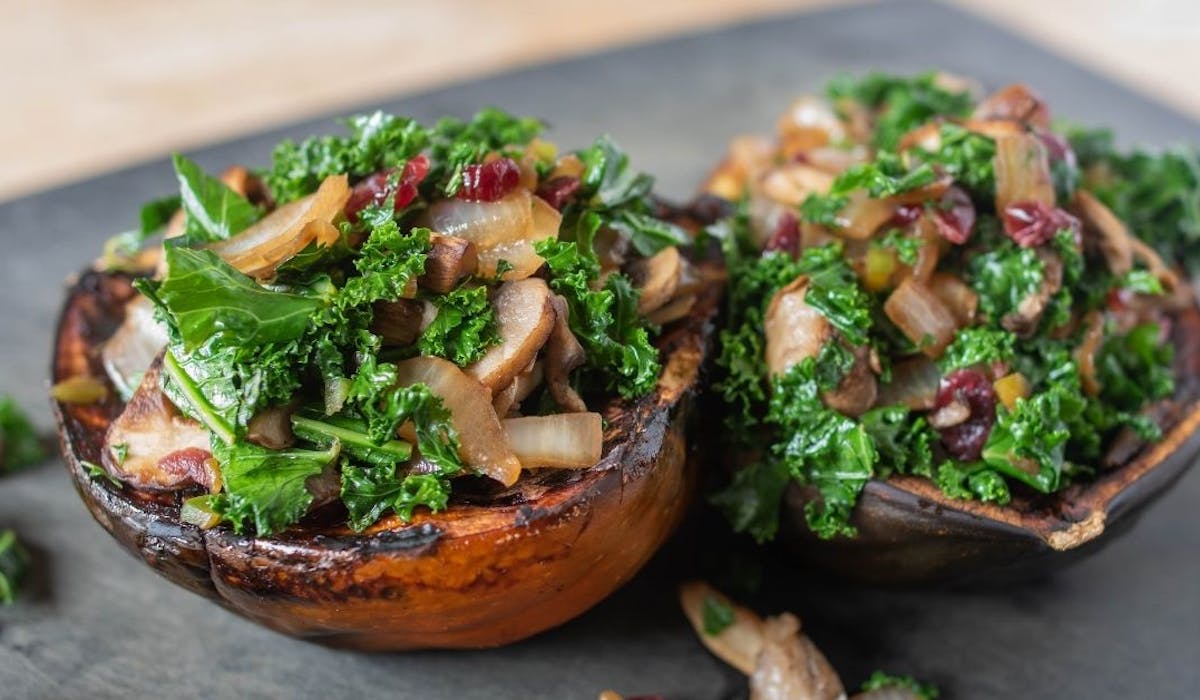 It's nice to point at meals like Thanksgiving or Christmas as the culprit of American adults 1.1 to 2.2 average yearly weight gain. But The New England Journal of Medicine's research shows us that these individual means aren't necessarily to blame. In fact, the researchers found the average weight gain after an event was never higher than .5%.  
How can this be the case? Simply put, you eat roughly 1,000 meals a year. A holiday meal here or there isn't to blame for your a ballooning waistline, explains registered dietitian Dawn Jackson Blatner in a 2018 Times article, 'Here's What Eating a Thanksgiving Feast Actually Does to Your Body.' That is, of course, assuming you get back to your "normal healthy-ish eating afterwards," said Blatner.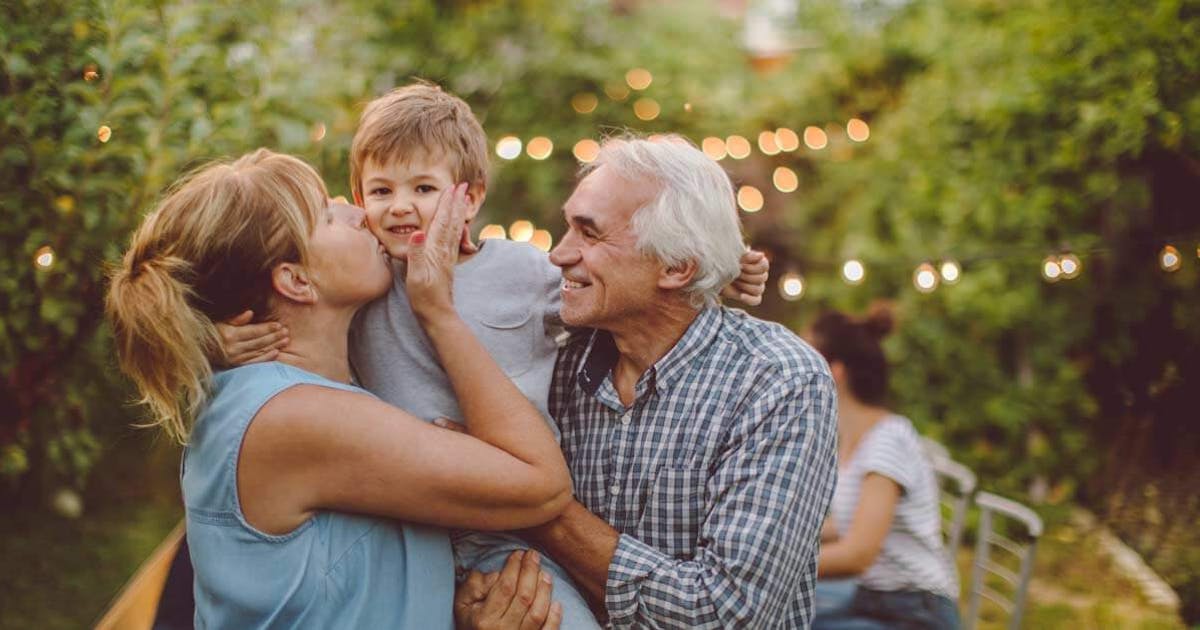 4 Simple Tips to Celebrate without Derailing Your Weight Loss Success
How then do you get back your "normal healthy-ish" routine? Therein lies the rub. For many of us, it's the events leading up to the big holiday meal that are the real culprit behind our holiday fluff. The vast majority of foods don't fit within the paleo-vegan weight loss program that our medically supervised weight loss clinic recommends. 
It's the small snacks here, the extra cocktails there, the extra office cookies, decreased workout time, and excess stress that causes the real problem. These external forces are the exact opposite lifestyle you want when you're looking for the most effective weight loss diet. So rather than fret over how you'll navigate Uncle Jerry trying to foist an extra piece of pumpkin pie onto your plate, take a few steps now to enjoy your holiday while achieving your goals.
1. Eat Small Meals Regularly
A rather shocking 2019 study published in BJM found no evidence to support the popular idea that breakfast is essential to weight loss. What the research didn't evaluate is how skipping meals can often lead to overeating.   
The Center for Disease Control and Prevention (CDC) recommends a consistent eating schedule that includes breakfast can help regulate appetite levels — effectively promoting weight loss.
2. Use Smaller Plates
As humans we're visual beings. We naturally take a space and fill it up. A smaller plate might not keep you from overeating when you're hungry. But it can help you make better portion decisions, without feeling deprived, when you're in a healthy state of mind.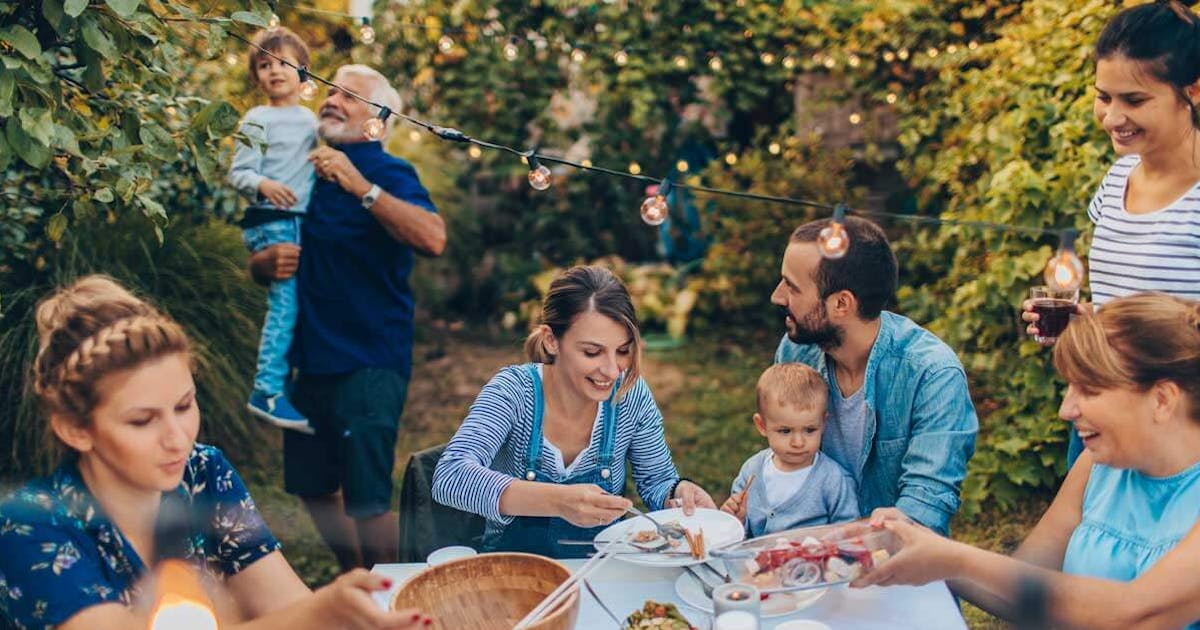 3. Let Go of the Guilt
Planning to indulge in your great-grandmother's stuffing or Aunt Barb's famous apple pie? Then let yourself really enjoy it — without the guilt. Remember, it's not the one meal that'll derail your weight loss goals.
4. Give Yourself Healthy and Delicious Seasonally-Inspired Options
One of the problems with 'dieting' during the holidays is feeling like you're missing out on all the good seasonal foods. Classic flavors, like savory squash and sweet cranberry, are fall and winter favorites. Unfortunately, they're typically dished up with a healthy dose of fat and refined sugar.
The good news is, you can find paleo- and vegan-friendly recipes that incorporate many of these familiar flavor profiles. This allows you to make dishes that taste like a treat and fit your health goals.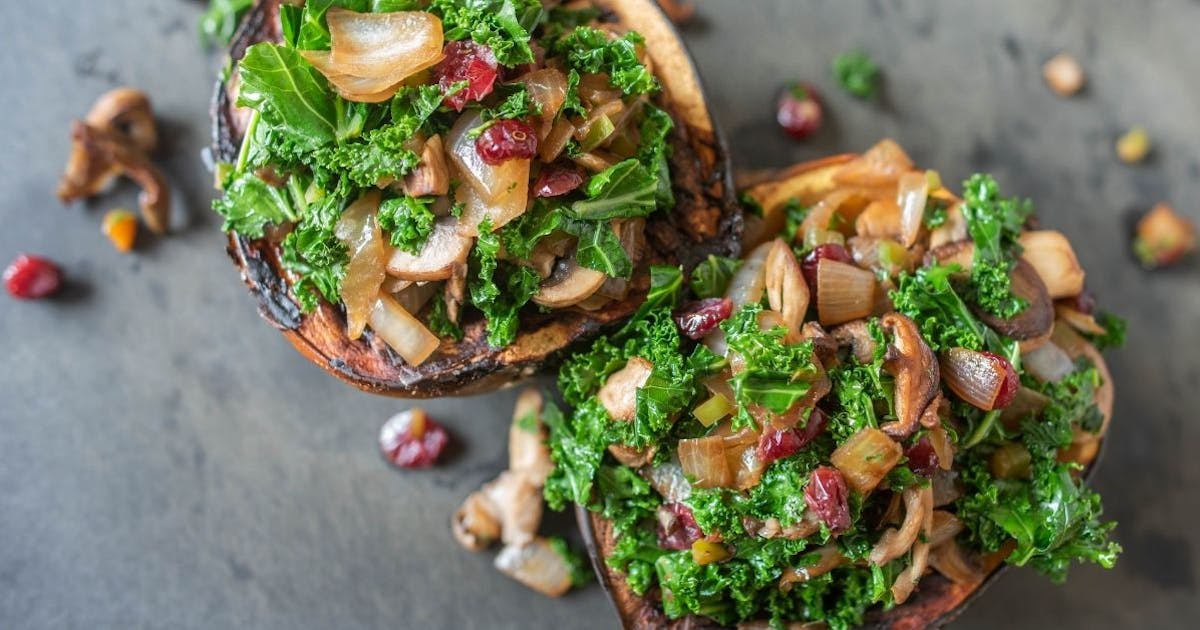 Vegan Stuffed Acorn Squash
Serves 4 
This veggie-packed recipe offers a healthy twist on fall flavors. It can be a delicious main or a very hearty side dish. As written, it's not truly "paleo" because of the dried cranberries. So if sticking to a paleo-vegan recipe, the dried cranberries can be omitted.
2 Acorn squash, cut in half and inside seeds scraped clean
½ cup dried cranberries
¾ lb mushrooms, sliced (varying varieties such as portabella, shitake, oyster and button)
5 TBS avocado oil
Salt and pepper to taste
1 onion, chopped
1 jalapeno, seeded and chopped
3 cups chopped kale
Preheat oven to 350 degrees. Line a baking sheet with parchment paper. Place squash flesh side down and bake for 1-hour or until flesh is soft.
While squash is cooking, heat 1 cup water to a boil. Place dried cranberries in a glass bowl and pour water over the top. Set aside to rehydrate.
Once squash is cooked, remove from oven and set aside on cookie sheet, leaving flesh side down.
Heat 2 TBS avocado oil in a large skillet over medium-high heat. Add half the mushrooms and sauté until brown. Transfer to a large bowl. Add 2 more TBS avocado oil and sauté remaining mushrooms until brown. Transfer to a large bowl.
Add remaining 1 TBS avocado oil to pan. Add onions and jalapeno. Sauté until onions are soft. Add kale, sautéing until kale has just turned bright green. Transfer to bowl. 
Strain dried cranberries and add to bowl. Fold ingredients together to combine. Plate acorn squash, one per person, flesh side up. Evenly distribute the kale-mushroom mixture between the four squash halves, filling the bowl. Serve immediately.
Medically Supervised Weight Loss in Santa Rosa
No matter how you slice it, losing weight is tough and keeping it off can feel even harder. At our Santa Rosa clinic, our naturopathic doctors offer the support and guidance you need to not only shed your excess belly fat, but lose it for good.
Schedule a Consultation