Healthy Finger Food
Paleo Vegan Broccoli Tots
From gameday bites to midnight snacks, these broccoli tots are a fun, healthy snack food your friends and family will love.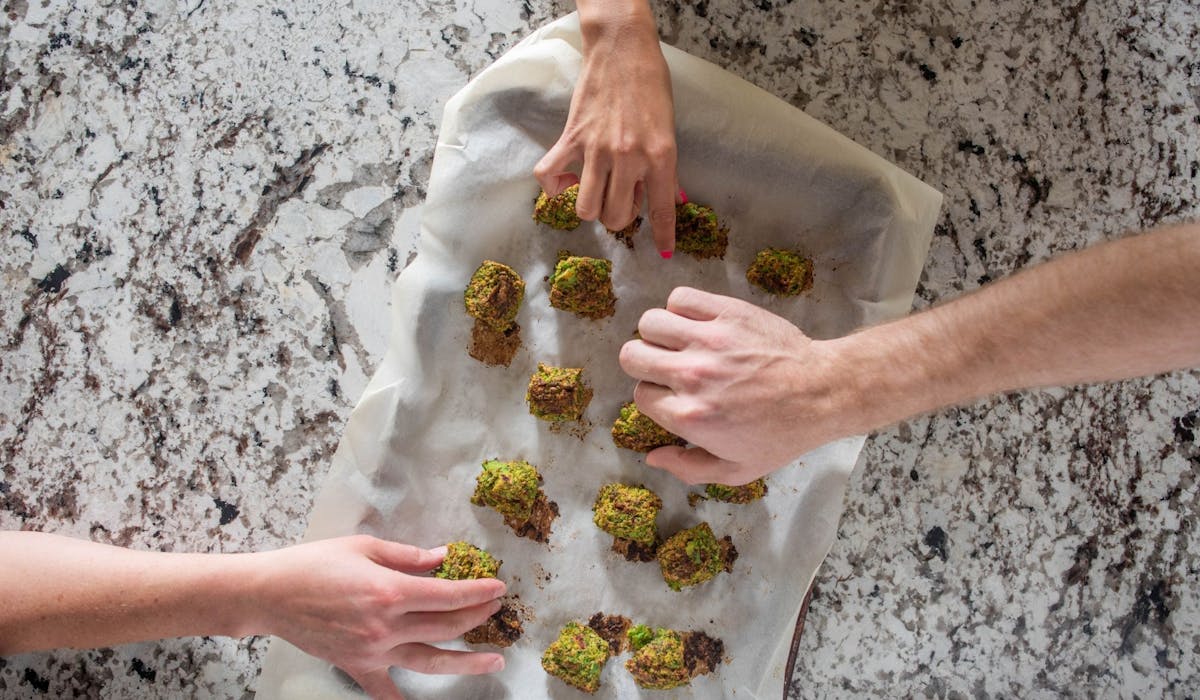 Indulgent finger food has a tendency to be a calorie bomb of fats and proteins. While we certainly support indulging from time to time, every Sunday can really derail your health goals. This healthy alternative to tatter tots is loaded with flavor, texture, and vitamins so you can nosh without the guilt.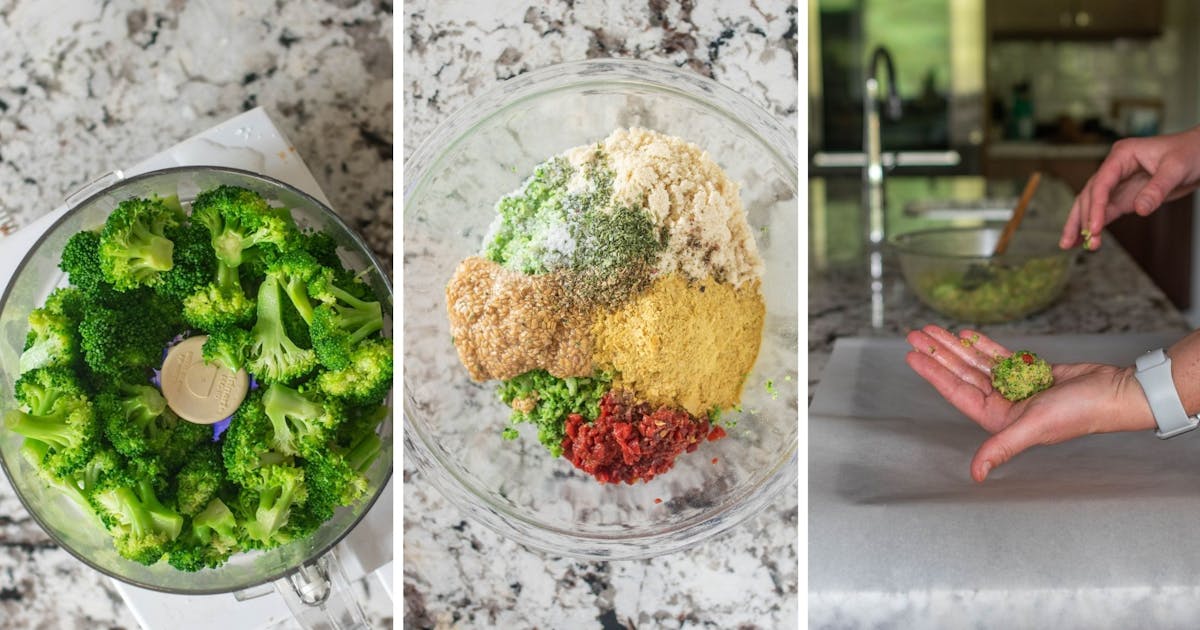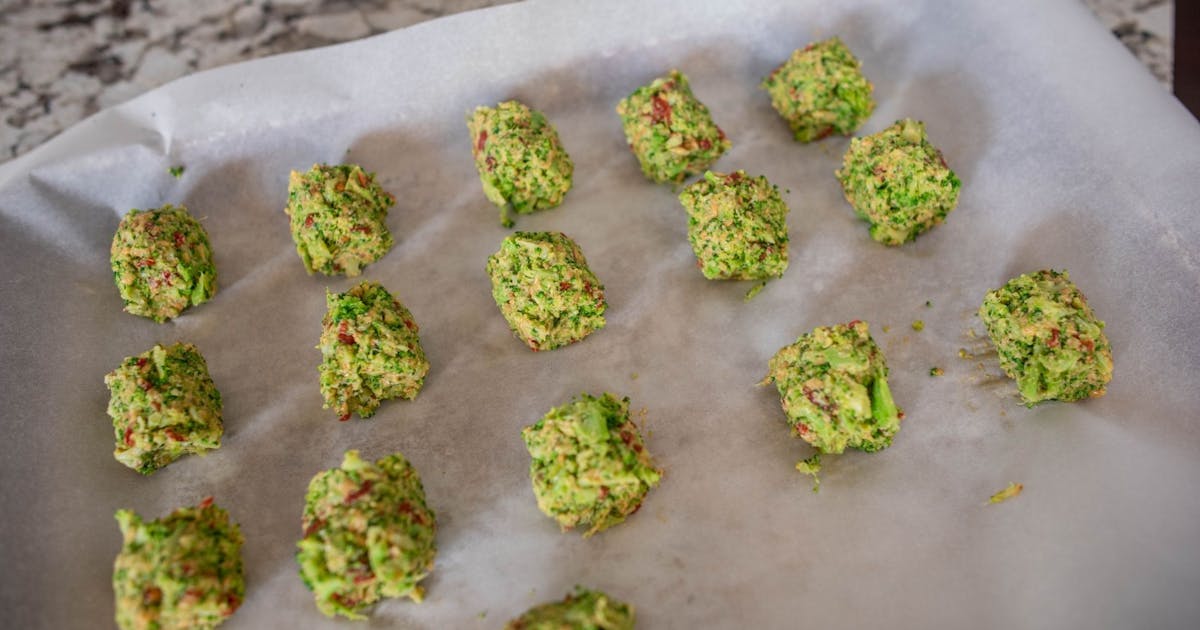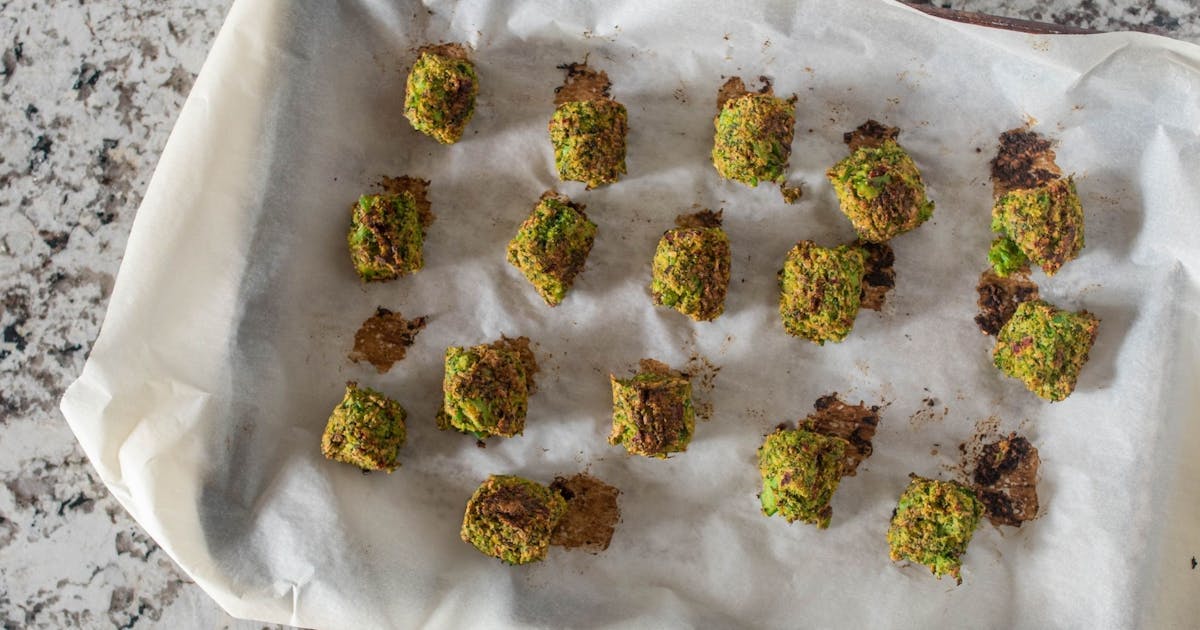 Paleo Vegan Broccoli Tots
2 heaping cups bite-size broccoli florets
1¼ TBS ground flaxseed (OR 1 large egg for non-vegan)
4 TBS piquillo peppers, drained and diced (optional)
3 TBS nutritional yeast (or 1/4 cup grated parmesan cheese)
1/3 cup almond flour (or 1/2 panko breadcrumbs for non-paleo)
1 tsp dried oregano
1 tsp dried parsley
1/2 tsp kosher salt
1/8 tsp ground black pepper
Preheat the oven to 425°F. Line a baking sheet with parchment paper and set aside.
In a small bowl, mix ground flaxseed with 3 tablespoons water and set aside.
Blanch broccoli in boiling water for 1 minute, quickly transferring to an ice water bath to quickly cool. Drain thoroughly.
Place blanched broccoli in a Cuisinart. Chop in quick pulses until broccoli resembles rice. (Error on the side of fewer pulses or else your broccoli rice can become broccoli mush.)
Combine broccoli rice and remaining ingredients in a large bowl. Mix thoroughly until fully combined. Scoop a heaping TBS of the mixture into your hand and gently press into a firm ball and then shape into a tater tot (aka 1-inch log).
Evenly space tater tots on lined baking sheet. Bake for 20 minutes. Turn tots. Bake for an additional 10 minutes or until golden brown and crisp. Serve warm with your favorite dipping sauce or no sauce at all!