Healthy Game Day Treats
Paleo Vegan Finger Food
From March Madness to Super Bowl Sunday and everything in between, sweet potato fries with avocado dipping sauce are the paleo vegan finger food so indulgent even your non-paleo friends will nosh like it's their job.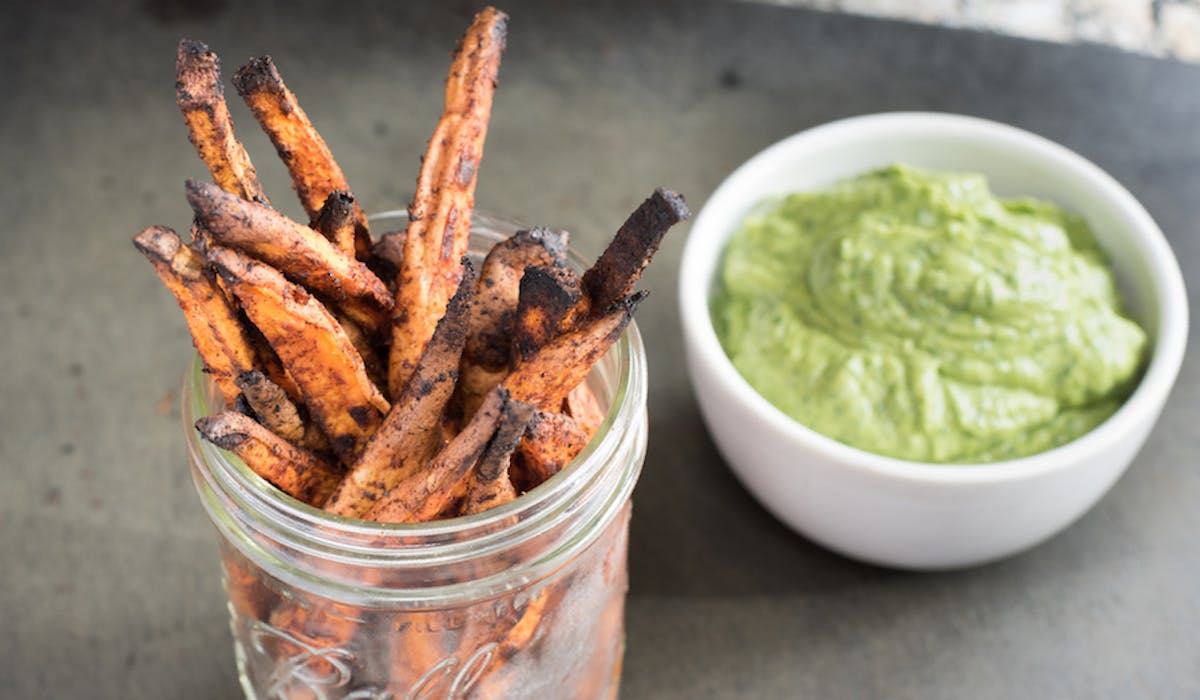 No matter where you are, late-winter and early spring is sports mania. Which means basketball watching, football cheering, and finger food eating.
Unfortunately, it's hard to let the good times role when there's nothing but fried chicken wings and cheese covered meatballs floating around. Though we can preach the beauty of being different, a stomach's a stomach. And a stomach needs to eat.
That's why it's key to have a go-to paleo vegan recipe up your sleeve.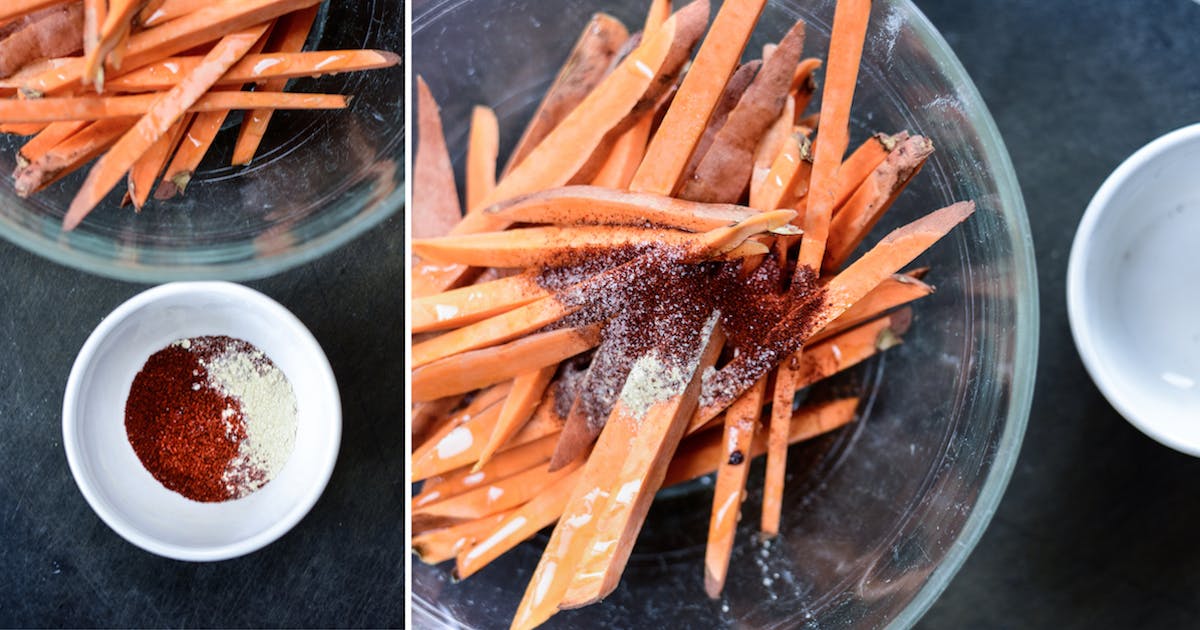 We're not talking about another twist on salad. Salad's nice. But salad's probably not what you and your friends will want at game time. Rather, you want something sweet and spicy. You want a treat filled with salty, creamy goodness.
And, you want all of that in something that's not going to make you feel sick to your stomach after the game. Which is why we're sharing our paleo vegan recipe for sweet potato fries with avocado dipping sauce.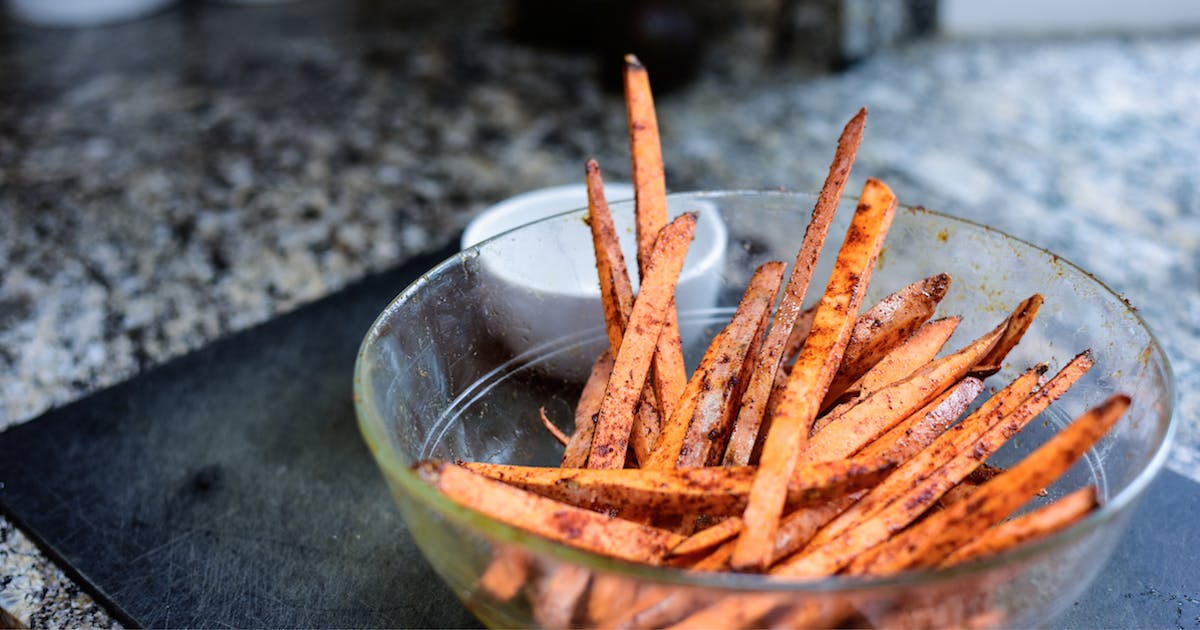 Sweet potatoes are a healthy starch that brings a natural sweetness. Tossed with bold spices that pack some heat and baked to perfection, they satisfy the craving for unctuous finger food.
We like to pair these fries with an avocado dipping sauce. Because fry dipping is as beloved a pastime as basketball watching and loud toasting.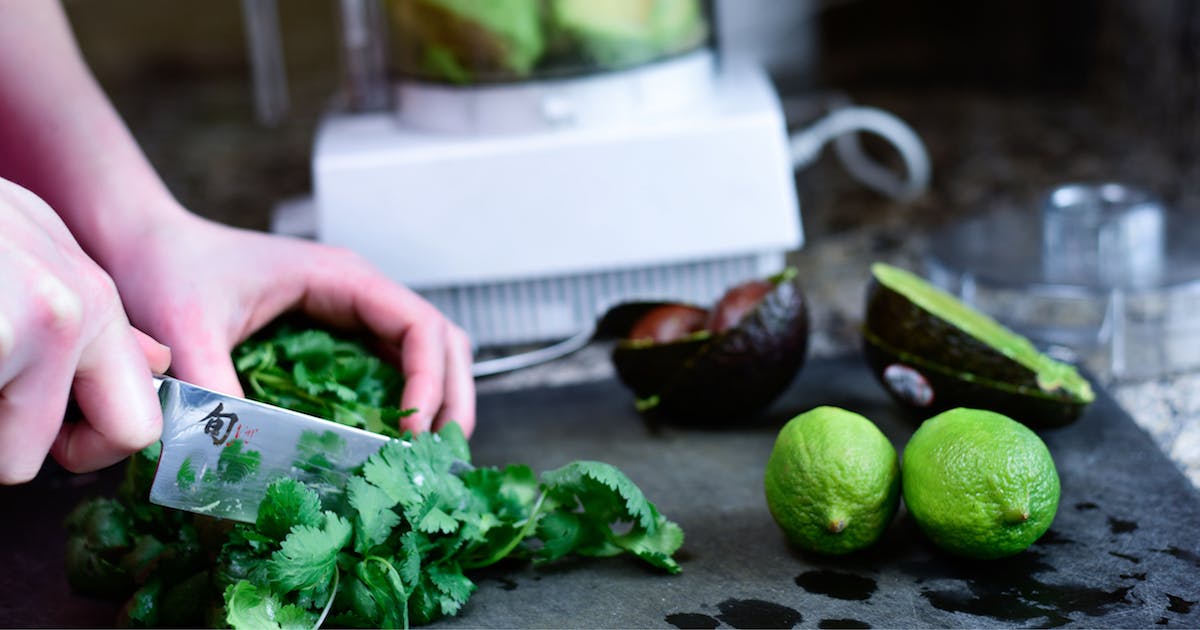 We also like to pair these fries with an avocado dipping sauce because it's downright delicious. The creamy smoothness of avocado is spiked with the bright acid of lime and infused with the freshness of cilantro.
Be still our taste buds. You're welcome.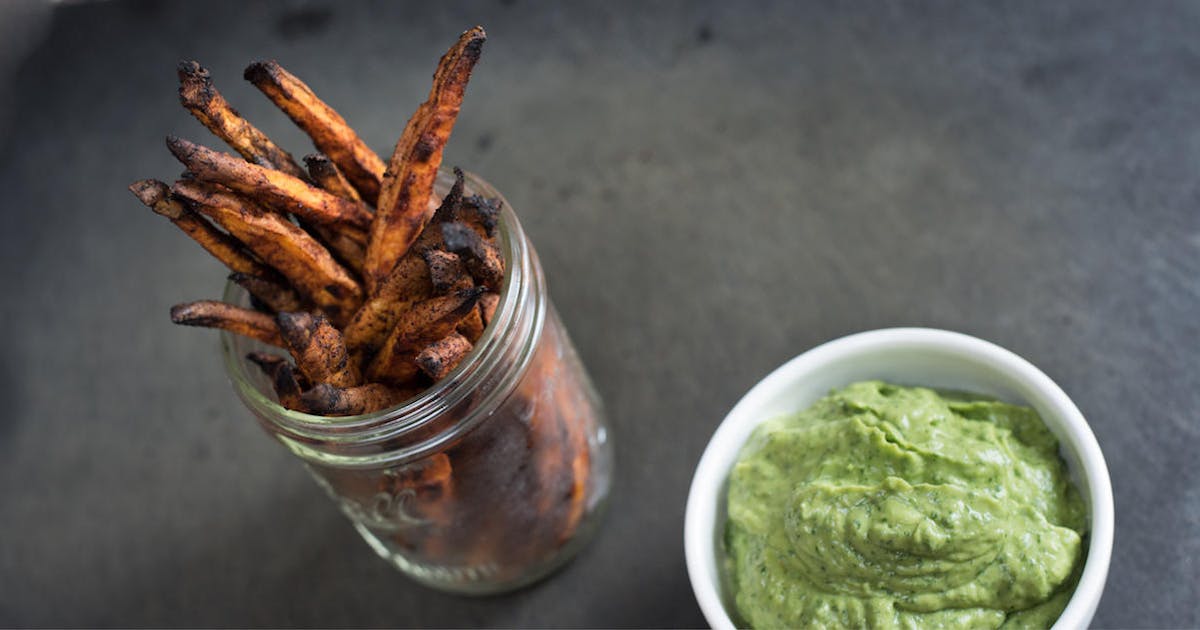 Sweet Potato Fries with Avocado Dipping Sauce
For the Fries
2 medium sweet potatoes, sliced into ¼ inch sticks
3 TBS olive oil
1 tsp garlic powder
1 tsp paprika
1 tsp salt
1 tsp chili powder
½ tsp cayenne pepper
Preheat oven to 400 degrees. Line a large baking sheet with parchment paper.
In a large bowl, combine potatoes, oil and spices. Toss to thoroughly coat fries.
Arrange fries evenly across the baking sheet, making sure fries aren't touching. Bake for 15 minutes. Flip fries and bake for another 15 minutes.
For the Dipping Sauce
2 avocados
1 bunch cilantro, roughly chopped
2 limes, juiced
1 clove garlic
1 tsp salt
water, as needed
Add avocados, lime juice, garlic, and salt to a food processor. Blend until smooth. Add water as needed, until sauce becomes a ketchup-like consistency. Taste and add extra salt as desired.