Healthy & Delicious
Low-Calorie Drink Alternatives
How can you enjoy holiday drinks without piling on the pounds? What are the lowest-calorie alcoholic drinks? The answers may surprise you!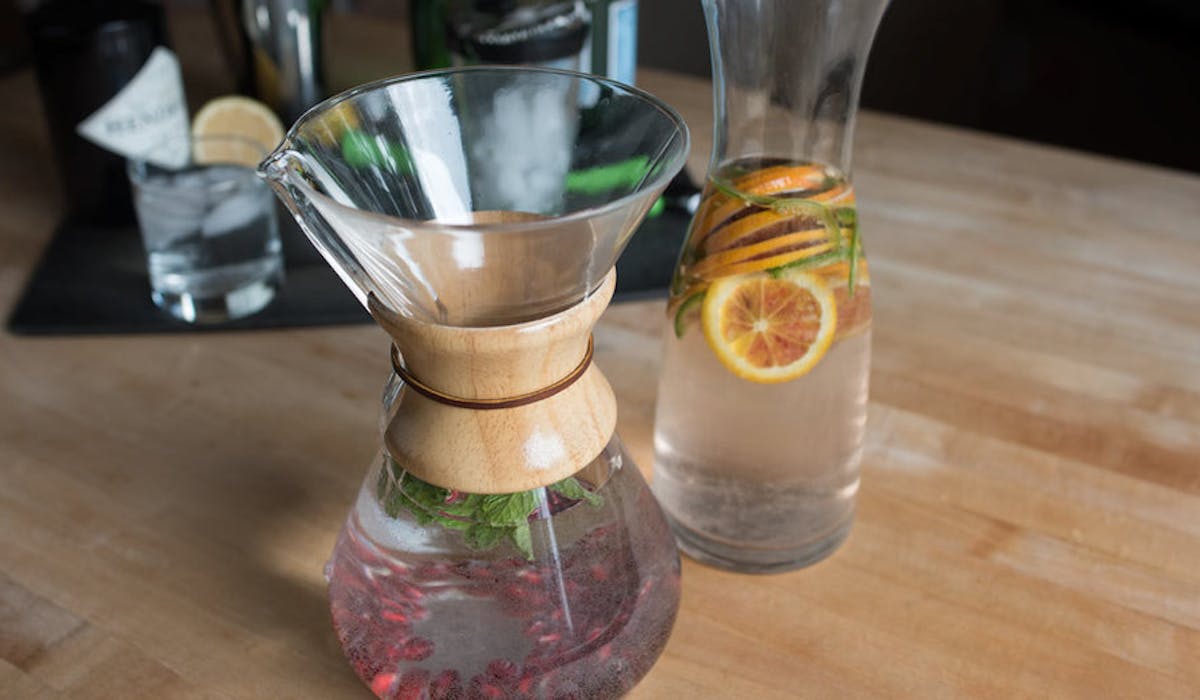 Office parties. Happy hours. Date nights. Family gatherings. New Year's Eve blowouts. The holidays tend to be a minefield of calorie-heavy temptations – especially when it comes to cocktails. Rather than feel deprived at every social gathering, savor a low-calorie or no-calorie drink.
While we always recommend limiting your alcohol intake, we do know it's the holidays. The following list of cocktails and mocktails are some of our favorite diet-friendly drinks. Because while we support celebrations, we also believe in helping you stay on track with your weight loss goals.
Whether you raise a glass of sparkling water, juice, soda, or adult beverage, be sure to enjoy them responsibly.
Low-Calorie Mocktails
Pomegranate Mint Infusion
It's not new news that water's good for you. But when it comes to a glass of pure and clear, things can get a little old. During the holidays, take your H20 to the next level.
Infuse it with crushed pomegranates and fresh mint for a drink that looks as celebratory as it tastes. Simply mix 2 fresh mint sprigs with ½ a cup of crushed pomegranate arils in 32 ounces of water. Stir gently, cover, and refrigerate for at least 1 hour before serving.
The longer you let the water infuse, the more intense the flavor will be. This mixture can be stored for up to three days, making it a great make-ahead drink for your next holiday gathering.
Soda Water with a Splash of Cran.
When you're out and about at a party, getting a specialty low-calorie drink can be tough. It can also be tough to be the guy or gal walking around all night with a glass of tap water.
There can be a lot of pressure to drink. Soda water with a splash of cran (aka cranberry juice) is a fabulous low-calorie, alcohol-free solution. Spiked with a bit of tart sweetness, this drink is a festive mocktail you can get at nearly any bar.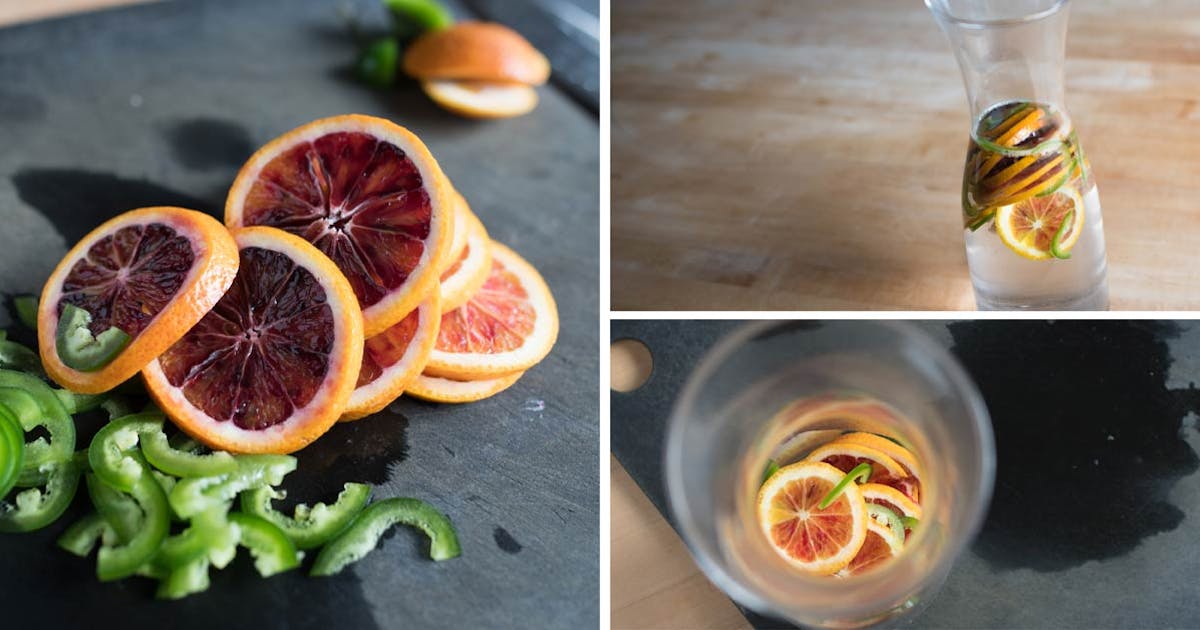 Diet-Friendly Cocktails
Ginger Snap
The most common medicinal application for ginger is treating stomach issues, such as motion sickness. However, ginger can also help ease menstrual pain, provide respiratory relief, and decrease blood sugar (a major boon for diabetics).   
Beyond that, ginger is downright delicious. Especially when you're talking about ginger snaps - which might just be the ultimate in Christmas cookies. The following libation gives the cookie a delectable twist.
In a small glass add 1½ ounces of Hansens Ginger Vodka, ½ ounce of fresh lime juice, and ¼ ounce of agave nectar. Add ice. Top with soda water. Garnish with 2 sage leaves.
Sugar-Free Mojito
Trade your sugar-heavy simple syrup for a lime-infused glass of soda water. Muddle mint in a short glass. Add juice from half a lime and a shot of rum. Top with tonic water and you have sugar-free mojito that's as tasty as it is diet-friendly.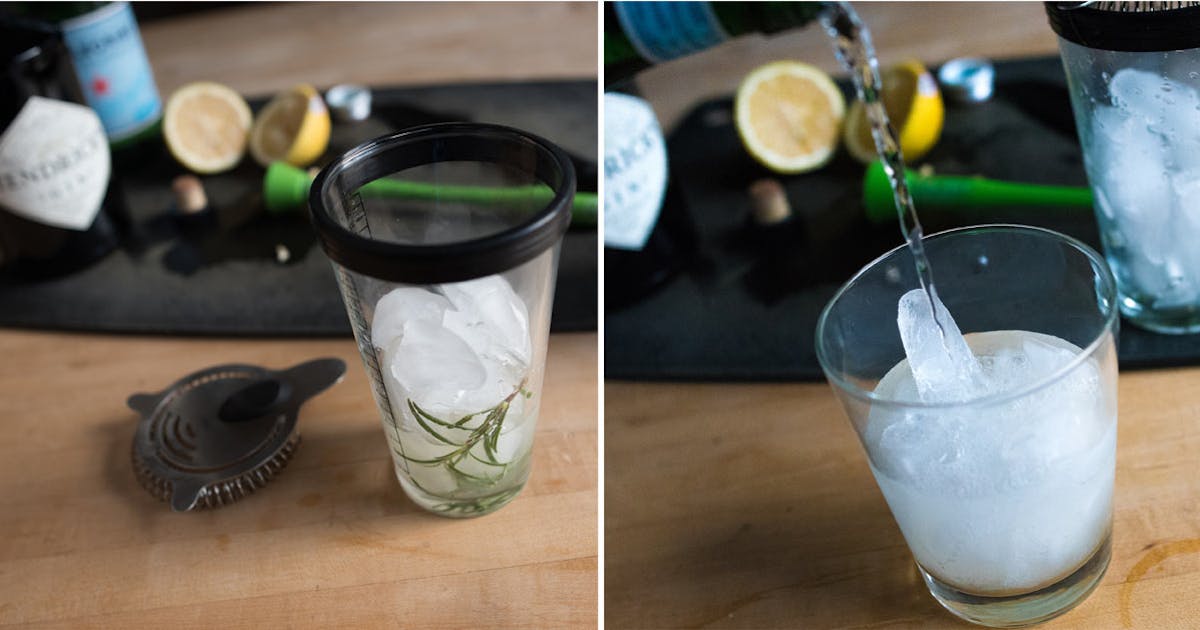 Rosemary Gin Fizz
This beauty of a cocktail embodies the woodsy, floral flavors of winter. With a fabulous hit of bubbles and an an optional touch of sweet, this is the kind of celebratory libation you can enjoy without (too much) guilt.
Muddle 2 sprigs of rosemary with 2 TBS lemon juice, and a small squeeze of honey in a shaker glass. (The honey's optional.) Add 1 ounce of gin and a scoop of ice. Shake to combine.
Fill a small drink glass with ice. Strain rosemary-gin mixture over ice. Top with soda water and enjoy!
Cointreau Rickey
Think of the Cointreau Rickey as the Rickey's dressed up sister - a bright and bubbly holiday libation with a hint of sweetness.
Combine 2 ounces of Cointreau, 1 ounce of lime juice, and 4 ounces of club soda in a tumbler with ice. Stir to combine. Garnish with lime and orange zest.
Santa's Helper
Looking for a light cocktail that will make you want to sing "Santa Baby" to your favorite someone? This is it. Combine 1-ounce vodka, ½ ounce amaretto, 1 dash vanilla extract, and 2 ounces eggnog in a shaker with ice. Shake and then strain into a martini glass. Sprinkle with a dash of cinnamon and serve immediately.
Avoiding dairy? Swap the milk-based eggnog for a dairy-free eggnog of your choice.  
Vodka Grapefruit Bubble
It's flavored soda water to the rescue again! This simple cocktail is a sugar free, low-calorie cocktail perfect for the diet-minded drinker. In a tall tumbler, add 1 ounce of vodka, a scoop of ice, and enough grapefruit flavored soda water to fill the glass.
Medically Supervised Weight Loss
We know how difficult it can be to lose weight. That's why we're here to help. Our naturopathic doctors offer medically supervised weight loss to give you the support and guidance you need to achieve your goals. Talk to a doctor today.
Schedule a Consultation