Healthy Chinese Takeout Alternative
Paleo Vegan Orange Cauliflower
Easy to make, this sweet and spicy alternative to Orange Chicken comes together in as little as 30 minutes. Packed with textures and flavors, it's paleo, vegan, gluten-free, grain-free, Whole30, and low carb.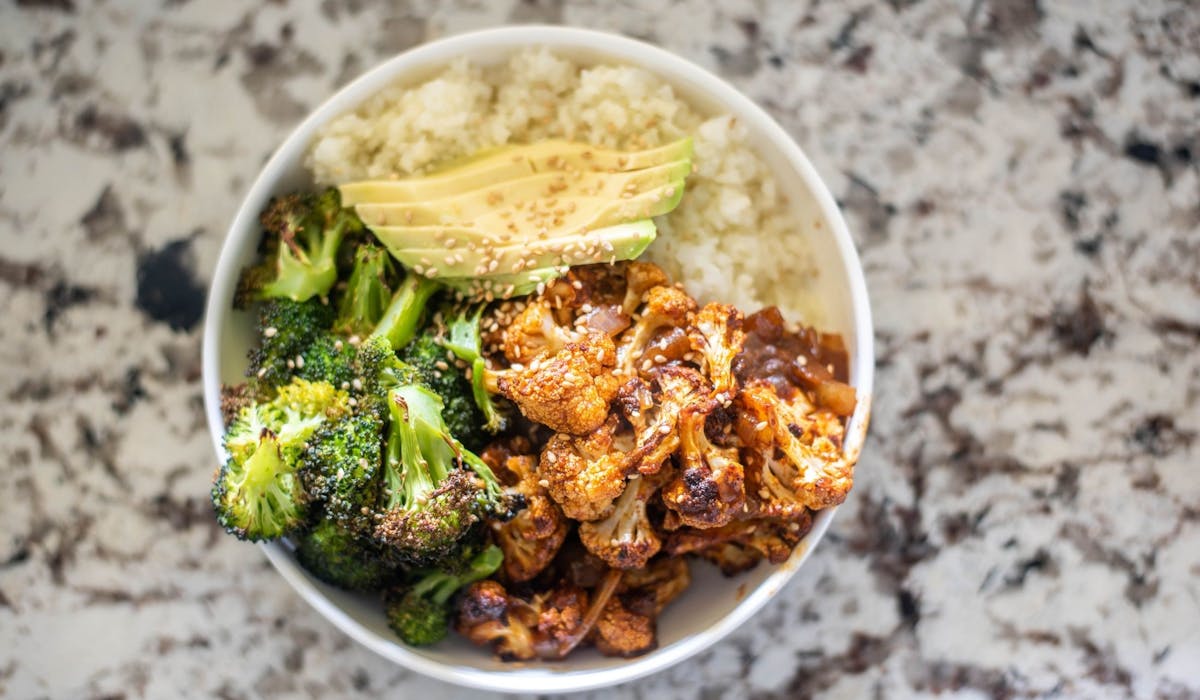 Lifestyle Changes for Weight Loss Success
It seems like every five minutes we're seeing a new diet trend pop up and flood our newsfeeds. And while these trends can work for some people — especially in the short term — they aren't a one-size-fits-all solution. 
In fact, the downfall of weight loss trends is they tend to not be sustainable. Because 'dieters' aren't making lifestyle changes, when they revert back to their previous eating habits, they frequently gain back the weight they lost or more.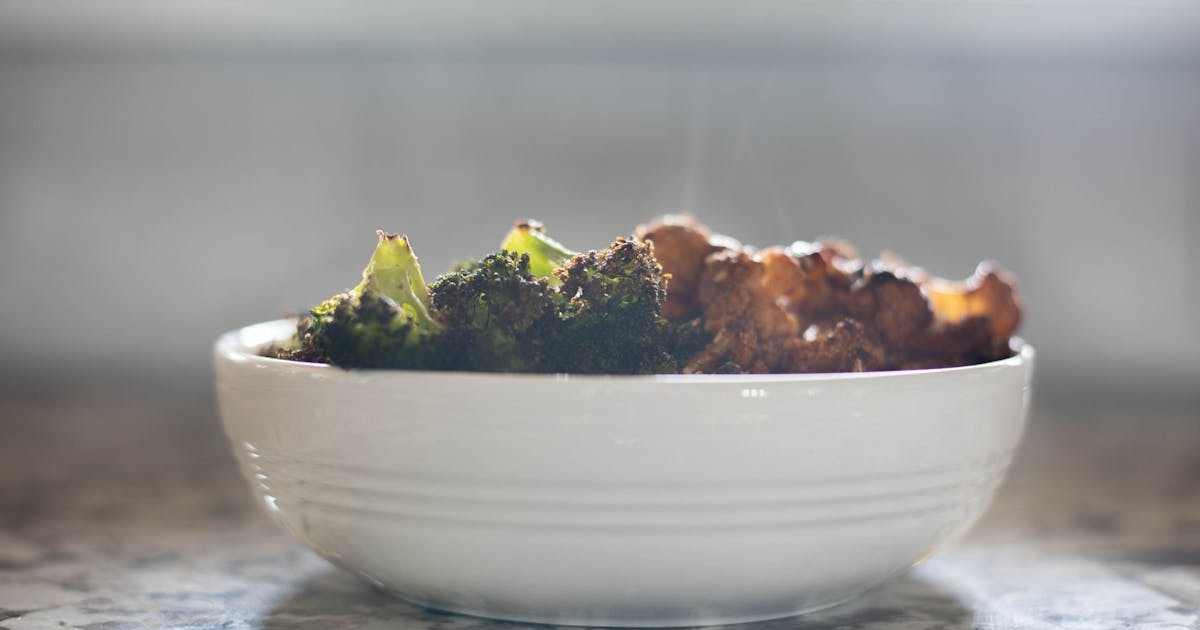 How a Paleo Vegan Lifestyle Can Promote Long-Term Success
In 2015, Dr. Mark Hyman coined the term 'pegan.' Dr. Hyman's pagen diet is a mashup of the paleo and vegan eating. At first glance, combining paleo and vegan diets seems counterintuitive. 
Here's a quick comparison of the two diets:
Paleo
Includes
Meats
Nuts
Vegetables
Some Fruits
Excludes
Vegan
Includes
Fruits
Vegetables
Grains
Beans
Sugars
Excludes: All Foods Harvested from an Animal
Meat
Seafood
Poltry
Dairy
Honey
The pegan diet may have been better termed 'Veggie-Heavy Paleo' in that it incorporates the lean meats and healthy fats found in the paleo diet, while adding in a plethora of hearty veggies and skipping the carb-heavy grains and legumes.
Generally speaking, a version of the pegan diet is where we start with patients seeking medically supervised weight loss support. A veggie-heavy diet promotes satiation, helping individuals feel full and satisfied on fewer calories. 
4 Awesome Benefits of Eating Veggies
If mom told you to eat your veggies, mom's a smart cucumber. Research shows that plant-based diets offer numerous benefits. 
1. Lower Blood Pressure
A 2014 meta-analysis of 39 studies published in JAMA Internal Medicine found that those who followed a vegetarian diet had lower blood pressure on average. Additionally, a 2016 study published in the Journal of Hypertension revealed that vegetarians have a 34% lower risk of developing hypertension.
2. Reduced Risk of Cardiovascular Disease
The 2019 study, 'Plant‐Based Diets Are Associated With a Lower Risk of Incident Cardiovascular Disease, Cardiovascular Disease Mortality, and All‐Cause Mortality in a General Population of Middle‐Aged Adults', published in the Journal of the American Heart Association found that plant-based diets reduced your risk of developing cardiovascular disease by 16%.
3. Reduced Risk of Diabetes
With the growing prevelance of type 2 diabetes, more and more adults are looking for simple shifts they can make. A 2016 study published PLoS Medicine concluded that a plant-based diet loaded with high-quality whole foods reduced this risk by 34%.
4. Lose Weight
Countless studies have shown that a plant-based diet supports weight loss. In 2017, a randomized controlled trial looked at the impact of overweight adults following a whole-food diet. The study, published in Nutrition & Diabetes, found that they individuals lost 9.25 on average.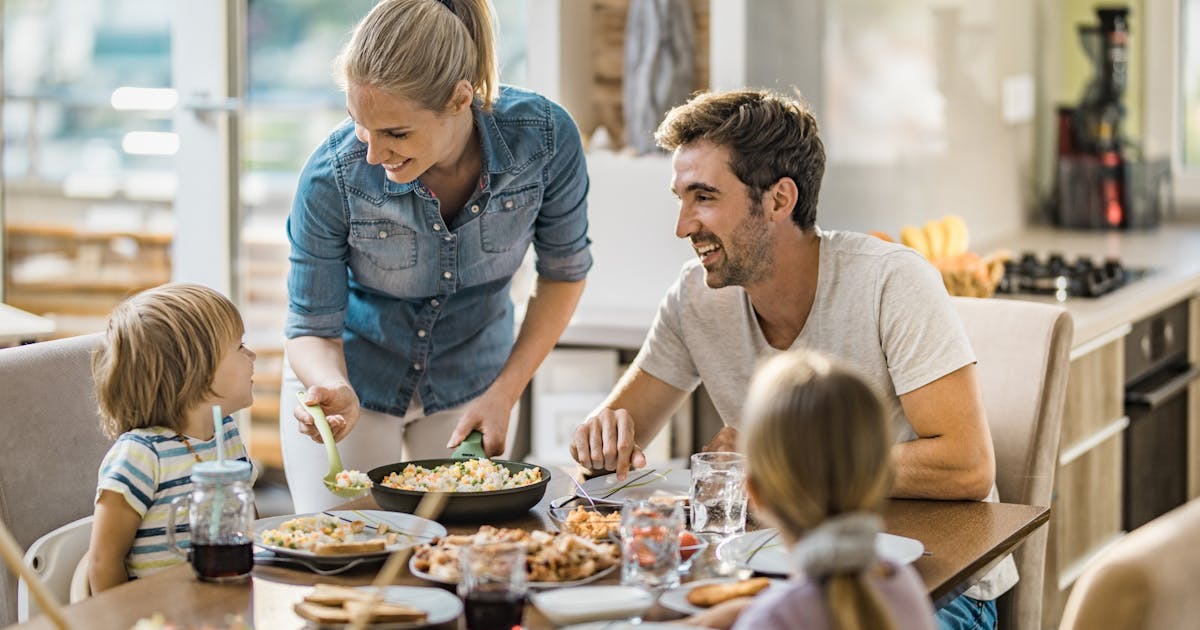 Having Family-Friendly Healthy Alternatives Can Help You Succeed 
We all know that losing weight is no cake walk. In fact, it's hard work — especially if you're making lifestyle changes that your family isn't. One of the common downfalls is in the kitchen.
If you've made a lifestyle change to your food that your family hasn't, it can make getting meals on the table exponentially more difficult. Who wants to cook two separate dinners? Not us!
Having some veggie-loaded recipes up your sleeve — like our Paleo Vegan Orange Cauliflower — that can easily be tweaked for each member of the family is the perfect solution. The following are just a few of the 'tweaks' you can make to this recipe (and many others).
Quinoa or Rice - Someone doesn't like cauliflower rice? Consider making the cauliflower rice for yourself and a healthy whole grain for the rest of the family. If you're worried about crating extra dishes, there are tons of great microwaveable options. (Trader Joe's has a fully cooked organic quinoa in their freezer section that tastes great!)
Add Chicken - Do the meat eaters in your family turn their nose up at a veggie-only meal? Don't be afraid to give them the meat. This recipe can easily welcome some animal protein, like chopped chicken, sautéed prawns or sautéed beef.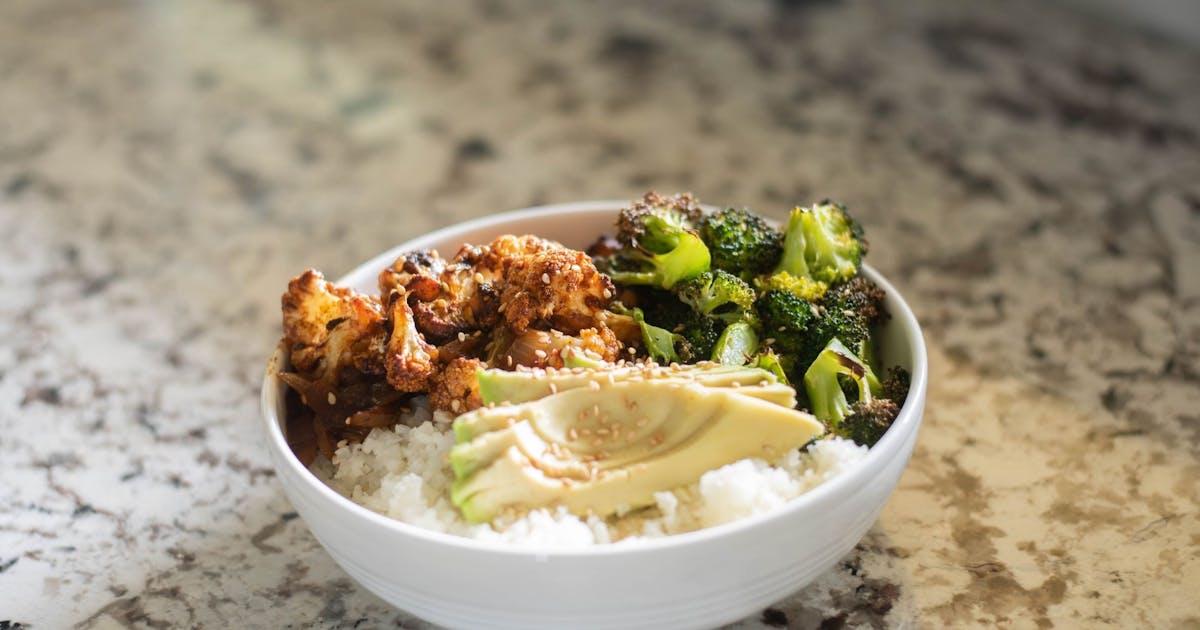 Paleo Vegan Orange Cauliflower
Makes 4 Servings
You can certainly make your own cauliflower rice, but we find the frozen version exponentially easier and just as delicious. If you want to add some more flavor to the 'rice' consider tossing it with green onions and chopped cilantro before serving. 
Additionally, some of the paleo ingredients here may seem unfamiliar, like coconut aminos and arrowroot starch. We have listed the on-paleo alternatives which you likely have in your pantry. 
Finally, we like our orange cauliflower with a little bit of heat. If you're cooking for young children or someone who doesn't like spicy food, consider omitting the chili powder and Sriracha. You can always add your own hot sauce after.
3 cups cauliflower florets
2 TBS smoked paprika
1 TBS cumin
1 TBS chili powder (optional)
4 TBS avocado oil
½ cup orange juice
2 TBS coconut aminos (this is a Paleo alternative to soy sauce)
1 TBS chili sauce like Sriracha (optional) 
1 TBS apple cider vinegar
1 TBS arrowroot starch (this is a paleo alternative to corn starch)
4 TBS water, plus more as needed to thin out the sauce
1 small onion, peeled and diced
2 cups broccoli florets
2 cups cauliflower rice, cooked
1 avocado, cubed
1 TBS toasted sesame seeds
Preheat oven to 375 degrees Fahrenheit. Line two baking sheets with parchment paper. Dump broccoli in a large bowl, drizzle with 1 TBS avocado oil and toss to coat. Spread broccoli in an even layer on the cookie sheet.
Dump cauliflower into the same bowl, drizzle with 2 TBS avocado oil, and toss to coat. Sprinkle cauliflower with paprika, cumin, and chili powder. Toss to evenly coat. Spread cauliflower in an even layer on the second cookie sheet. 
Bake broccoli and cauliflower for 25 - 30 minutes, until brown. (Check the broccoli at 20 minutes. It may cook faster, depending on the size of your florets. If broccoli is turning brown and black, remove from oven. You can slide it back in for a quick reheat before you serve.)
In a small saucepan, combine orange juice, coconut aminos, chili sauce, and apple cider vinegar. Heat over medium-low heat, stirring regularly. 
Heat 1 TBS avocado oil in a large frypan over medium heat. Add chopped onion and sauté until tender. 
While onion is sauteing, combine arrowroot starch and water in a small jar with a lid. Shake vigorously to combine. Add water mixture to the small saucepan and stir to combine. Allow to cook until sauce is thick and can easily coat the back of a spoon.
Remove cauliflower from the oven and immediately transfer to fry pan with onions. Drizzle sauce on top and stir to thoroughly combine. 
Evenly distribute cauliflower rice between four bowls. Divide broccoli and orange cauliflower between the four bowls. Top each bowl with ¼ avocado and sprinkle with toasted sesame. Serve immediately.